Spay and Neuter at Valley Animal Hospital
If you adopted one or two pets on the grounds that you couldn't realistically look after more than that, you may already be considering having your pet spayed or neutered. Spaying or neutering is important for more reasons than just population control. Spaying or neutering your Clifton, Montclair or Nutley pets can protect them against multiple threats to their health, happiness and wellness. It's no wonder, then, that our Clifton veterinarians at Valley Animal Hospital are quick to recommend and endorse spay and neuter surgery for area pets.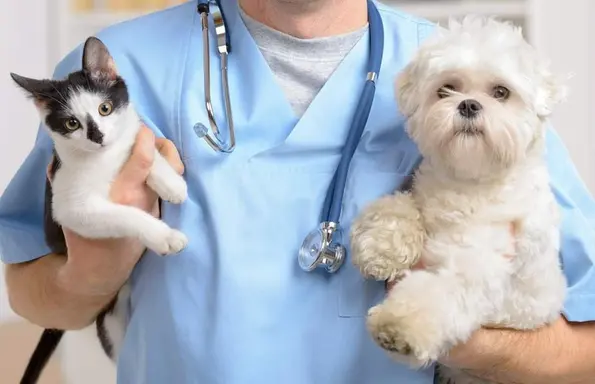 Why Our Clifton Veterinarian Recommends Spay and Neuter Surgery
While it may be true that everybody loves puppies and kittens, not everybody loves the prospect of providing shelter, food and veterinary care for litter after litter of them. Unfortunately, this problem contributes to the 7.6 million animals that find their way to animal shelters each year -- 27 million of which must be destroyed. Sterilization is, therefore, an important step in keeping the animal population at a more manageable level. But you might not realize that it's also a major boon to your pet's health and longevity. Our spay and neuter services in Clifton can benefit your pet in the following ways:
Reduced cancer risk - Neutering males and spaying females removes the organs involved in reproduction -- thus removing the risk of cancer associated with these organs. Spaying also dramatically reduces the risk of mammary cancer in females.

Reduced aggression - Animals who have not been spayed or neutered may become aggressive. This can cause them to get involved in fights and possibly sustain serious injuries.

No more spraying - Animals may spray urine to mark their territory. This foul-smelling substance can end up in upholstery, carpeting or other areas of your house. Spaying or neutering your pet may stop and/or prevent this behavior.

Less roaming - Animals seeking a mate will be compelled to leave the house and go roaming -- possibly into danger. Removing this compulsion helps you keep your pet safe.
When to Schedule Spay and Neuter Services in Clifton
While spaying or neutering can be beneficial to pets and pet owners alike at any age, our veterinarian generally recommends that pet owners schedule the necessary spay and neuter services in Clifton before their animals reach sexual maturity. It is safe to sterilize healthy puppies and kittens starting at eight weeks of age, so it makes good sense to include this procedure with other early-life wellness necessities such as the administering of core vaccinations. We can advise you on post-operative care such as pain medications, use of a pet collar to guard against licking the incision site and monitoring the area for signs of infection. Your pet should be fully recovered within 10 days.
Call us today to schedule sterilization for your Clifton, Montclair or Nutley pet. It's a humane, healthy choice that leads to a better life for your companion!