Pet Rehabilitation Program FAQs Answered by a Veterinarian in Clifton NJ
Pets suffer from injuries the same as humans do. These injuries take time to heal. In addition to our standard services and pet dental care, pet dental extractions and oral surgery, we offer rehabilitation. By entering your pet into a rehabilitation program at Valley Animal Hospital, those in Clifton, Montclair, Nutley and the surrounding areas will find their pets heal quicker and more effectively, but pet owners may have questions prior to admitting their animal.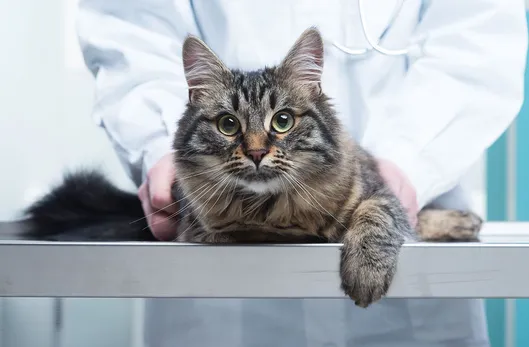 1. What Injuries Does the Animal Hospital Offer Rehabilitation for?
At Valley Animal Hospital, we offer our pawed patients rehabilitation after surgery. We also help patients who have conditions and injuries such as the following:
Osteoporosis
Degenerative myelopathy
Stroke
Wobblers surgery
Fibrotic myopathies
Invertebral disc disease
Nerve injuries
Fibrocartilaginous embolism
2. How Long Does Rehabilitation Last?
In most cases, the rehabilitation will last between six to eight weeks. However, dogs with chronic conditions may benefit from a much longer program. You'll usually start to see an improvement in your pet's condition in as little three to four weeks.
3. How Long After an Injury or Surgery Does the Rehabilitation Program Begin?
We start rehabilitation immediately following surgery or an injury. We conduct the rehabilitation in phases. The first step is the pain and anti-inflammatory phase, and the second phase is the strengthening phase.
4. What Does a Session Consist of?
We'll guide your pet through a series of exercises that help restore your pet's range of motion. Each exercise is tailored to your pet's condition and will help to restore your pet back to his or her original state. For pet's with chronic conditions, rehab will assist in improving the pet's function and managing the condition.
5. What Are the Goals of Animal Physical Rehabilitation?
The goals of rehabilitation are specific to the animal and the condition. We'll discuss with you what we intend to do and the desired pace at the beginning of the treatment. We'll inform you whether or not you can expect your pet to have a full recovery, or if we suspect your pet we'll have limitations after the rehabilitation.
6. What Are the Benefits of Physical Rehabilitation?
Physical rehabilitation may help your pet increase mobility and range of motion in the injured area. The therapy has the potential to reduce pain after surgery or an injury. It has the ability to improve your pet's quality of life. Additionally, it will increase performance in working dogs. We offer therapy for healthy dogs to aid them in reaching their allotment of exercise and increasing their strength and stamina.
7. What is the Cost of Physical Rehabilitation?
This varies based on the extent of the rehabilitation your pet requires. We'll discuss with you the expected duration and course of action and assist you with finding a financial solution that will work with your budget.
Call Our Veterinarian in Clifton, NJ Today!
At Valley Animal Hospital, we offer a wide variety of care including pet dental care such as pet dental extractions, sick and wellness visits and oral surgery. Our veterinarian in Clifton NJ serves Montclair, Nutley and the surrounding area. Our rehabilitation is comprehensive and geared toward your pet's needs. Contact us today to schedule an appointment by calling (973) 509-5225.