Pet Surgery From Our Veterinarian in Clifton NJ
Here at Valley Animal Hospital, our veterinarian in Clifton NJ is committed to serving pets in the highest standard of care in Montclair, Nutley, and the surrounding areas. Learning that your pet is in need of surgery can be a scary thing, but our veterinary team has the experience, compassion, and resources to perform any number of surgeries with success.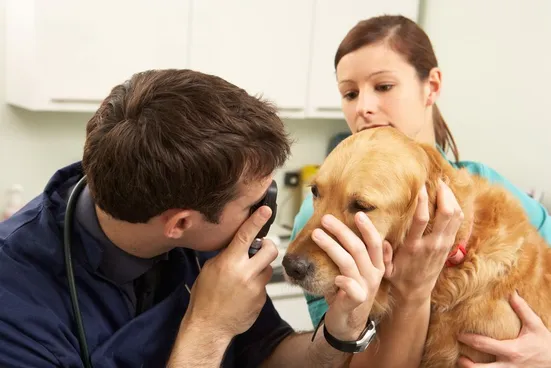 Commonly Asked Questions About Pet Surgery and Recovery
Understandably, our vet receives a number of questions about pet surgery and recovery on a daily basis. In an effort to better inform our clients, we've taken the time to answer some of these questions in one convenient place.
Which surgeries can you perform?
Our experienced veterinary team has performed a wide range of dog and cat surgeries here in our office. However, some of the most common we perform include spay/neuter procedures, gastrointestinal surgery, tumor removal, urinary tract/bladder surgery, and hematoma repair surgery.
What is rehabilitation surgery?
If your pet has been injured in an accident or has recently had a surgery but is taking some time to recover, we also offer rehabilitation surgery options that can help your pet properly heal and do so more quickly. One option we offer is that of laser surgery, which allows us to use a high powered laser to treat wounds and promote faster healing.
We also offer therapeutic ultrasound and electrostimulation with whirlpool, which is great for pets recovering from injuries or undergoing physical therapy.
How is my pet prepared for surgery?
We take a great deal of care when it comes to preparing all pets for surgical treatment in our office. This includes conducting any necessary blood testing and other diagnostics to ensure that your pet is healthy enough for surgery and that risks can be minimized. Furthermore, pet owners can enjoy the peace of mind in knowing that surgeries are performed in a sterile environment with careful monitoring of pet vital signs before, during, and after the procedure.
How can I care for my pet after surgery?
We'll want to monitor your pet for awhile after the procedure to ensure they're on the mend. Generally, we'll keep an eye on your pet after he or she comes out of anesthesia. The amount of time we monitor your pet will vary based on the procedure itself, but for some surgeries, you can expect to pick your pet up the same day.
Following any surgical treatment, your main priority will be to keep your pet comfortable as he or she heals and make sure they do not scratch, bite, or chew at the incision site.
Contact Valley Animal Hospital Today!
If your pet is in need of a surgical consultation or any other veterinary service, Valley Animal Hospital is here for you. We proudly serve the areas of Montclair, Clifton, Nutley, and more. Call us today at (973) 509-5225 to schedule an appointment or find out more about our vet service options.