The Long-Term Benefits of Good Pet Dental Hygiene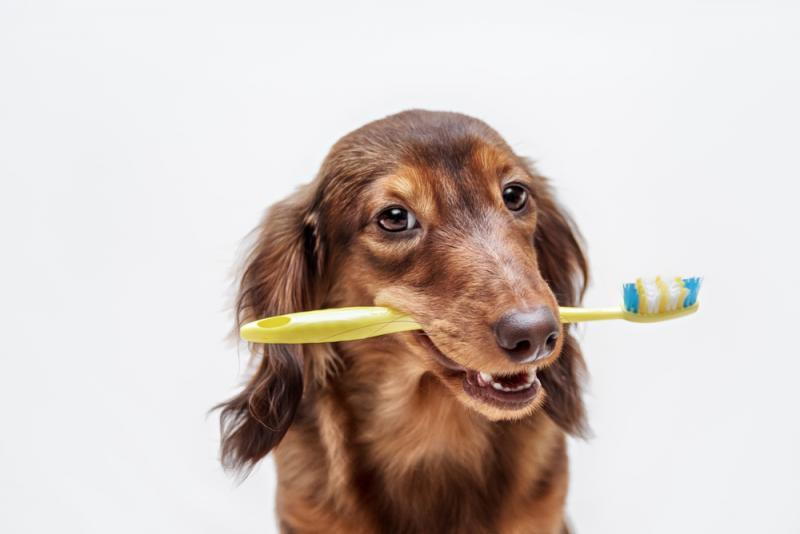 Many pet owners think good pet dental hygiene is all about escaping the smell of doggy breath in the morning, but the benefits of properly caring for your pet's dental hygiene go far beyond fresher smelling puppy kisses. In fact, it could significantly impact your pet's overall good health.
The domestication of cats and dogs has virtually eliminated the natural tools these animals had at their disposal to keep their teeth clean and flossed – their prey. Today it is up to pet owners to tend to this need. In some cases, the needs may extend beyond the care you're capable of providing. That's when you call in expert help like you'll find at Valley Animal Hospital.
Why See a Clifton Veterinarian for Your Pet's Dental Hygiene?
Good dental hygiene is the cornerstone of good overall health. Routine cleaning at home is the fundamental tool for helping you keep your pet's dental health in good shape, but professional cleanings annually by a Clifton veterinarian can help do the heavy lifting to eliminate plaque and to gauge the overall dental health of your pet.
This can prevent decay, painful chewing, and tooth loss for your pet. It is especially important for dogs, who explore the world with their mouths, though it is important for cats to see the vet about their dental health as well.
Failing dental health can lead to a host of health problems for pets, including:
Malnutrition
Infections
Inflammation
Problems with the Heart, Kidneys, or Liver
Getting qualified veterinary help for your dog's dental hygiene beginning at early ages from Valley Animal Hospital can help you avoid these unnecessary complications and conditions.
Visiting Your Valley Animal Hospital Pet Dental Experts
Different facilities will use different procedures for pet dental hygiene. At Valley Animal Hospital we use anesthesia when performing dental prophylaxis to ensure a low-stress experience for your pet while we chart and clean your pet's teeth, examine mouth for signs of infection, tumors, or decay, conduct x-rays, and apply fluoride treatments as well as tartar control protection.
Call Valley Animal Hospital today, at (973) 509-5225, with any questions you may have about your pet's oral health or to schedule an appointment for your Montclair or Clifton, NJ dental prophylaxis appointment.